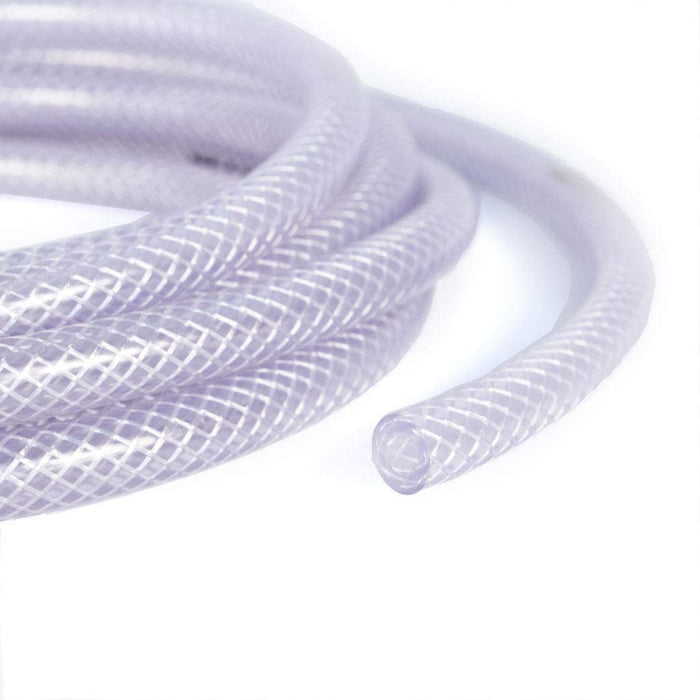 PVC Braided Hose Per Metre This product has an internal diameter of 25mm
This hose has a PVC braided tube, manufactured from a strong polyvinyl chloride that is reinforced with high tensile polyester yarn for good strength. It is very flexible and is FDA approved for food and beverages.
Suitable applications include supply of air and water and transfer of various fluids and powder. The PVC material offers excellent abrasion resistance and high flexibility, as well as high resistances to alkalies, acids. The tubing is silicone and cadmium free and is has low toxicity.
This hose is offered in clear and in various different colours. The clear option provides great resistant to ultraviolet rays and provides excellent transparency.
The operating temperature of this hose ranges from -20°C to +55°C, and is available in lengths of up to 30 metres and 100 metres depending on the inner diameter and colour.