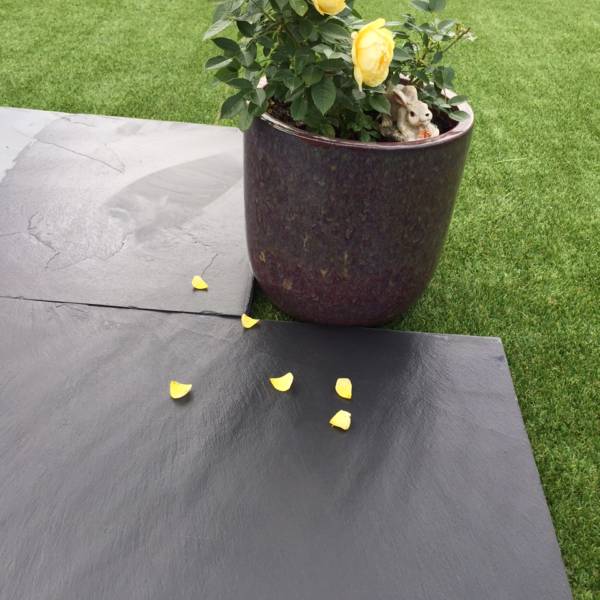 Black Slate Paving - Natural Slate
Pure Clean Rental Solutions now offer our new range of Black Slate paving. 
With its timeless look and enduring popularity, our high quality, excellent value black slate paving never fails to make a great impression every time. Deep black but with a  lightly riven look, the texture of this slate has a smooth shiny appeal, particularly when wet. It also has very little variation in colour and as such means it matches in with any other colour scheme present.
Our black slate paving is responsibly sourced and extremely hardwearing too, so very easy to maintain. This product is available in our ever popular Project pack 19.19sqm which consists of 900x600 600x600 600x290 and 290x290 slabs, and is also available in 900x600 single size packs. The 900x600 single size packs consist of 40 x slabs totaling 21.6 square metres per pack.
The strong black colour of our slate paving makes it a very popular choice for both modern and more traditional projects too. In a period property for example, it works wonderfully as internal flooring in a kitchen or sitting room, or as the surround for a water feature outside. If it's a more contemporary space you have in mind, then it makes for an ideal patio area or path for your garden. Not only that, but slate is known for being extremely dense and therefore has very low porosity. This not only makes it durable but so naturally stain-resistant too.