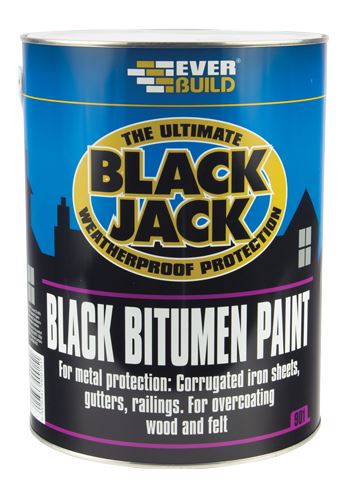 901 Black Bitumen Paint 5L
Everbuild Black Bitumen Paint  5L is available off the shelf or for delivery from Pure Clean Rental Solutions.
Black Bitumen Paint is a solvent based, full bodied black bituminous paint. When dry, the product forms an odourless and taint free black film suitable for metal protection, concrete structures and overcoating wood and felt.
Fast drying paint
Suitable for use on most common building surfaces
Resistant to most salt solutions, dilute acids and alkalis, water and alcohol
Provides a waterproof, weatherproof and corrosion-resistant protective coating
We offer a large range of Everbuild products with new items added on a regular basis - all of which are available for collection, fast free local delivery or full UK shipping.