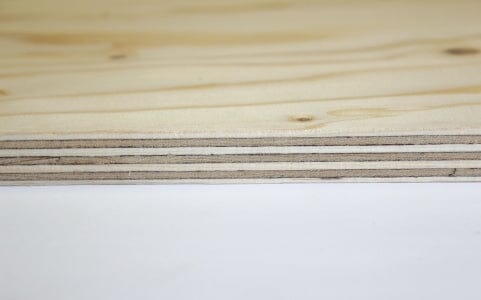 18MM FSC Plywood Board 2440 x 1220MM (8' x 4')
18MM FSC Plywood Board 2440 x 1220MM (8' x 4') EN314-2 CL3 Structural CE2+

Experience the perfect balance of quality, durability, and versatility with our Plywood Sheets. Ideal for a plethora of construction and DIY projects, these sheets provide a reliable solution for your woodworking needs. A structural panel with many uses, including shuttering, flooring, roofing and more. 
Plywood is a highly valued material in the world of construction and design due to its uniform strength, flexibility, and affordability. Crafted from layers of thin wood veneers bonded under heat and pressure, these sheets offer a sturdy and uniform structure that resists warping and cracking.
Key Features:


High-Quality Material: Made from multiple layers of responsibly sourced wood veneers, these plywood sheets deliver exceptional strength and stability, making them a reliable choice for both interior and exterior applications.


Exceptional Durability: Our plywood sheets stand out for their robustness, offering excellent resistance to impact, wear, and the elements. They withstand a high degree of stress, ensuring a long lifespan for your projects.


Versatility

: Easy to work with, our plywood can be cut, drilled, or shaped to fit various project requirements, from furniture and cabinetry to wall sheathing, flooring, and roofing applications.
Price shown is ex VAT which will be added at the Checkout.
Local delivery will be made by crane / hiab using our own vehicles. If you have access issues please get in touch with our office to find the best solution for you. Our local delivery areas can be found
HERE
. For out of area deliveries please contact the office.