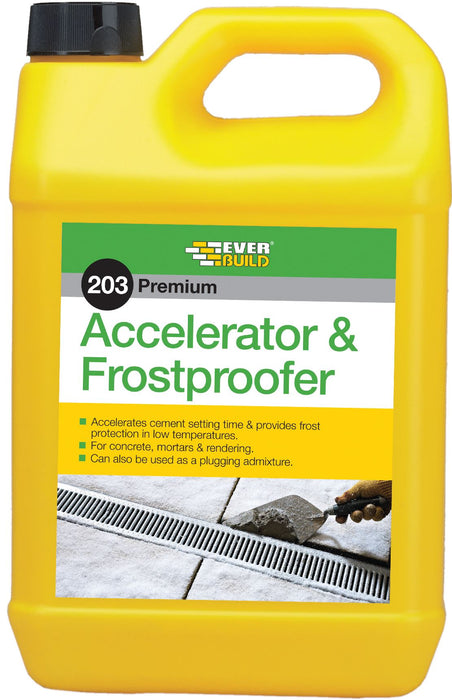 203 Accelerator & Frostproofer
Everbuild 203 Accelerator & Frostproofer is available off the shelf or for delivery from Pure Clean Rental Solutions Ltd.
Accelerator & Frostproofer is a liquid additive formulated to accelerate setting and hardening times of mortar, concretes, screeds and rendering to provide frost protection during the setting period. Effective even in sub-zero temperatures and can also be used in normal temperatures where a rapid set is required and as a plugging admixture.
We offer a large range of Everbuild products with new items added on a regular basis available for collection, fast free local delivery or full UK shipping.