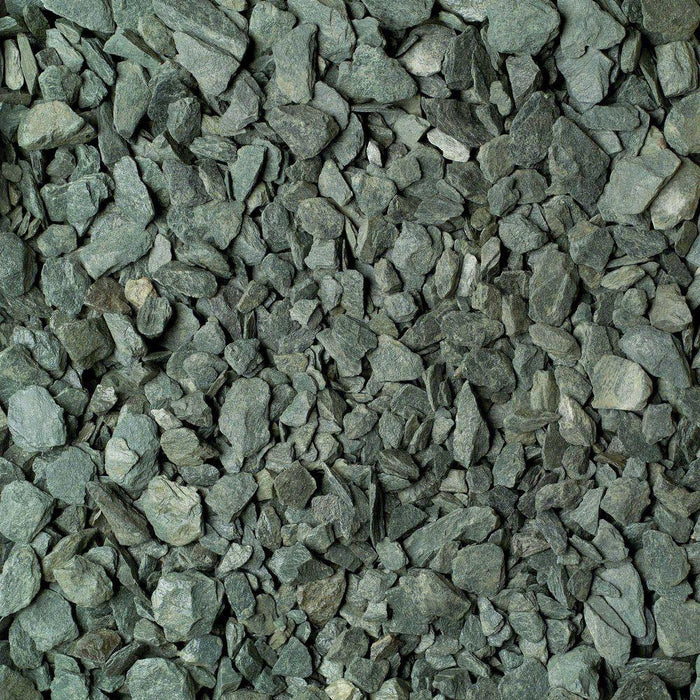 This is a crushed material manufactured from the spoil heaps which have accumulated over the years in the slate mines. Slate is a metamorphic rock which is made of of a combination of minerals including quartz. It is very hard material and it stands up to the elements very well. It can be used for landscaping projects, mulch, paths and drives. The material is also inert, so it is safe for use around water features and will not alter the ph value of the water. The material is very flat which means it is ideal for covering large areas easily, it is not prone to moving around like some of the pea gravels.
All bulk bags are filled to at least 800KG
Any Questions? Why not use the live chat below.
Price shown is ex VAT which will be added at the Checkout.