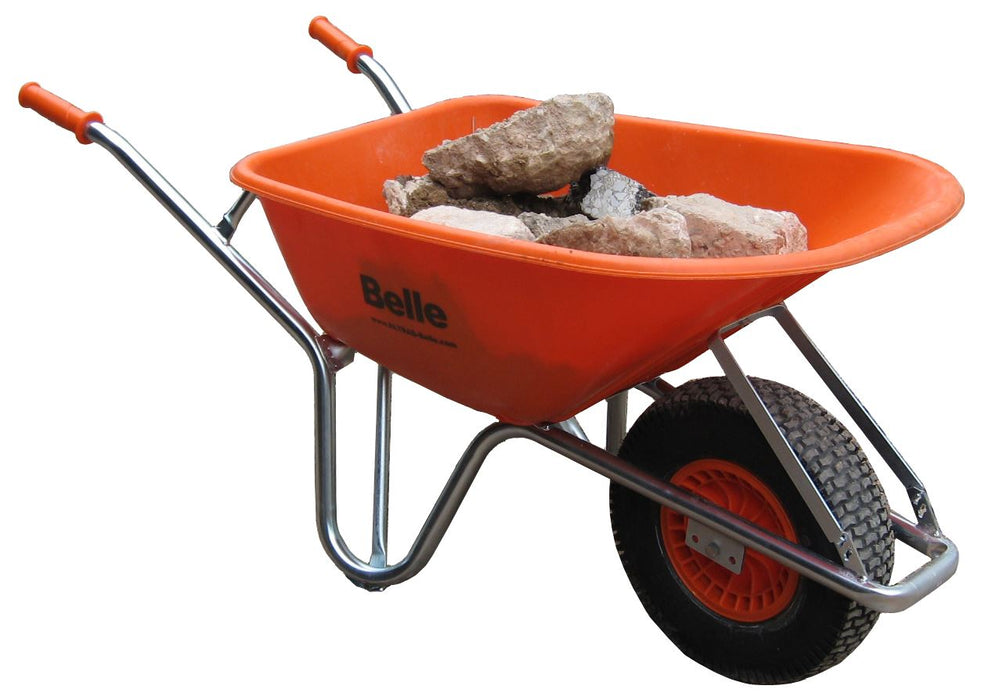 Altrad Belle Warrior Wheelbarrow
Limited Stock - Please call to order


This barrow is a must for professional builders and landscapers. Suitable for the heaviest work. This 100ltr plastic tray is made of HDPE quality and therefore very durable. The tray comes with a 1 year warranty. 
Features & Benefits
• Indestructible, non stick, easy to clean HDPE tray.
• Low noise loading of material. Ideal for urban use.
• Extra wide profile 4-PLY tyre offers better use in sandy conditions. 
• Extra strong wheel is fitted with a needle bearing for enhanced performance. 
• Deep treaded tyre with extra inner tube alleviates the possibility of punctures.
• Stronger and larger wheel plate is adjustable for optimum balance.
• Flat front tube for vertical storage.
• Additional wear strip for extra endurance. 
• Heavy duty reinforced electro plated frame.
• Ergonomically designed.
• Tray comes with a 1 year warranty. 
Link for Altrad Belle Warrior video: https://www.youtube.com/watch?v=d9F4wuVHndA
Free Local Delivery