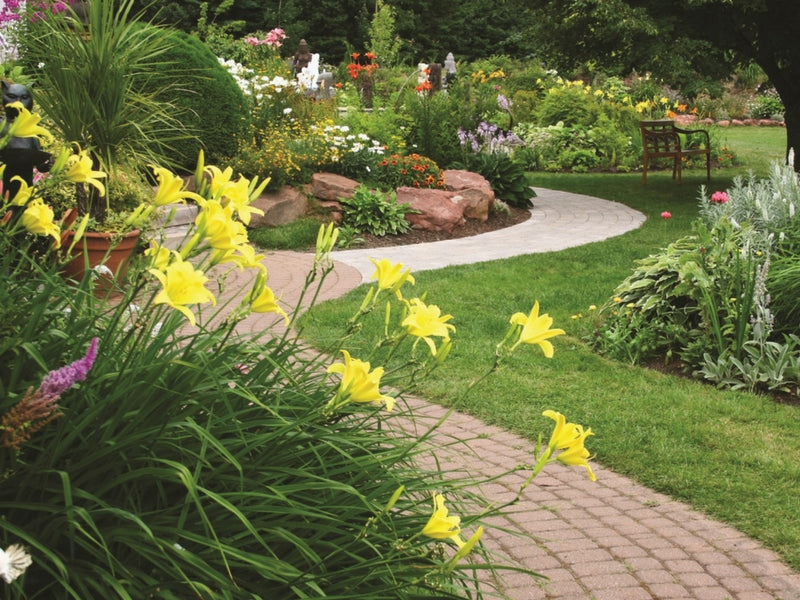 Drivetex Ground Stabilisation / Drainage Membrane
Now available for fast free local delivery or collection Drivetex. A robust, non-woven geotextile fabric providing the best performance in ground stabilisation, filtration and drainage. Drivetex is a professional driveway fabric, to be used beneath type 1 aggregate/hardcore in subbase layers. This prevents sinking and rutting caused by settlement of aggregates into the soil beneath (sub-grade)– a process known as 'pumping'. This high quality product does not lose strength when used below ground, making it the 'number 1' choice for driveways, roads and other areas subject to vehicular traffic. Drivetex has excellent drainage properties and is therefore widely used for the construction of land (French) drains, for wrapping soakaway crates and for use beneath permeable paving and other SuDS compliant installations.

INSTALLATION GUIDELINES - Ground Stabilisation 

1- Excavate area to the required depth.
2- Lay Drivetex fabric out and ensure joints are overlapped by a minimum of 300mm for ground stabilisation.
3- Secure using Extrafix fixing pegs or similar fixings.
4- If using as a ground stabilisation membrane lay MOT / sub-base layer over the fabric and compact.
INSTALLATION GUIDELINES - Drainage Membrane

1- Excavate a trench to receive the land drain to a suitable depth and width.
2- Line the base and sides of the trench with Drivetex fabric. Keep overlaps to a minimum but where necessary they need to be a minimum of 300mm.
3- Lay a bed of 10mm or 20mm clean stone. Limestone or Pea Gravel in the base of the fabric area.
4- Lay drainage pipe and surround by a minimum of 75mm 10 or 20mm stone, then cover the top with the remaining fabric.
5 - Backfill trench before installing the surface finish.

Ideal for : Driveways, Roads, Pathways, Drainage
Price shown is excluding VAT
Cant see the roll size you require? No problem just get in touch and we can order in for you.