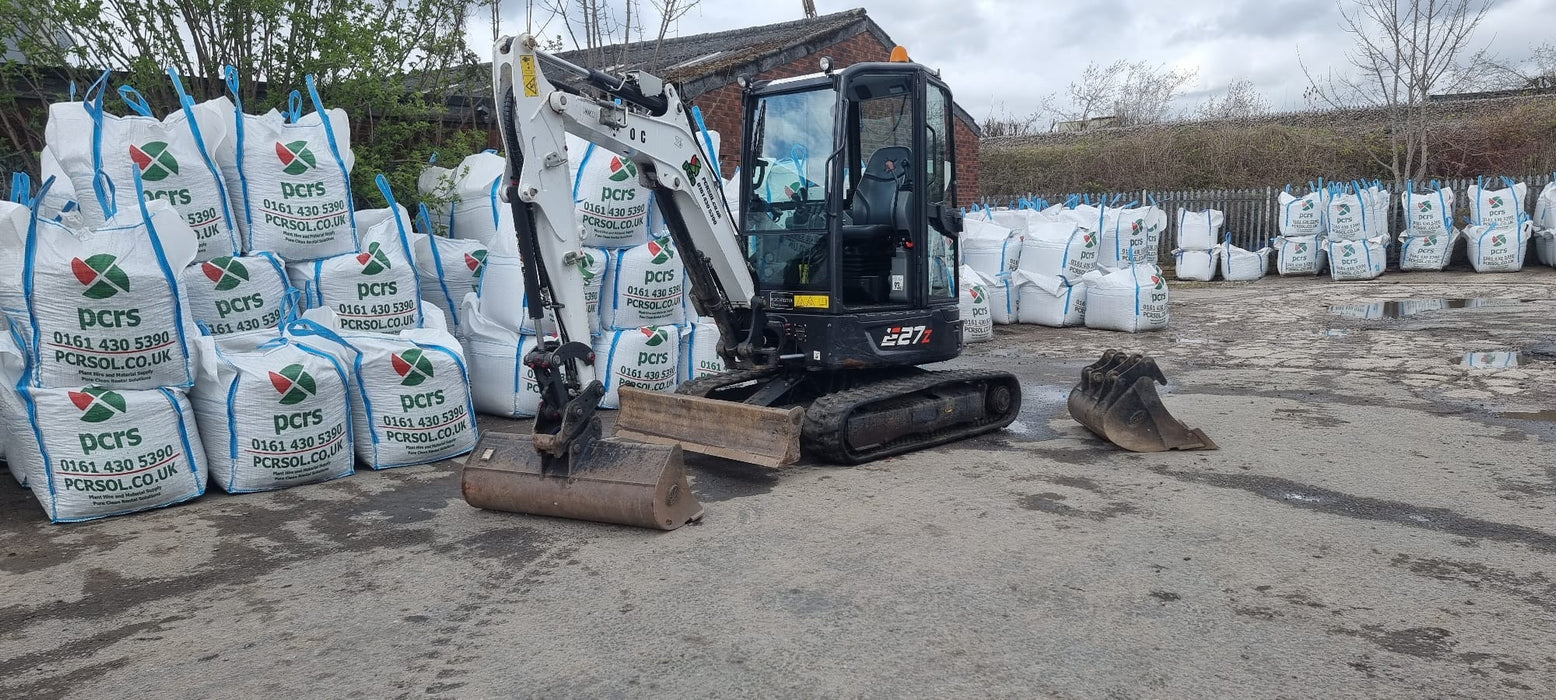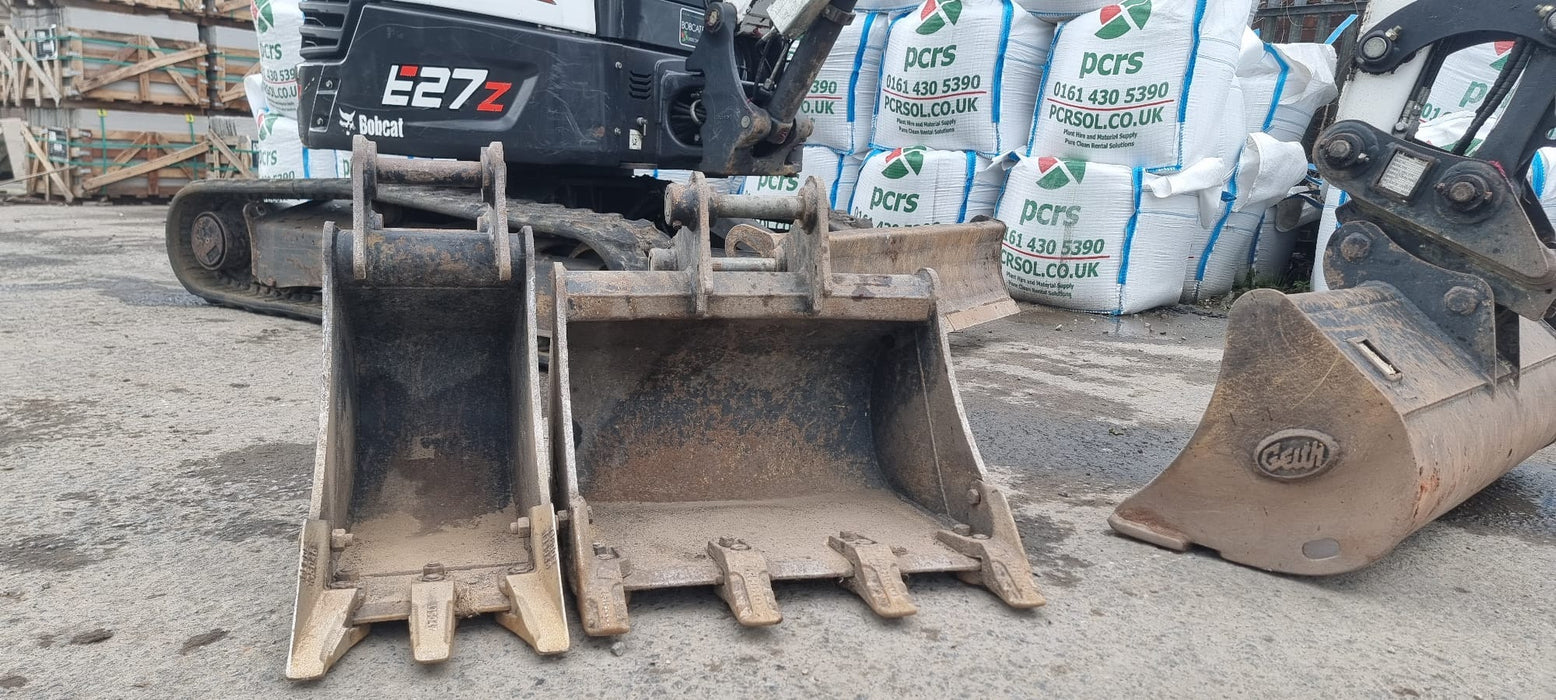 EX RENTAL BOBCAT E27Z
CURRENT HOURS 14/04/23 - 1044.5
This machine is from our plant hire range. The machine currently has 1044.5 hours and will increase over time as the machine is still in use.

We have serviced the machine every 100 hours and is inspected on return from every hire. Will have full service before sale. 

Viewing recommended. Comes with 3 buckets and electronic cab operated quick hitch.

The machine is compact giving superb performance in the most restricted areas. Its compact size and zero tail-swing allows operation in confined areas. The machine has an 34 litre tank which ensures you will get a full days running time with no need to stop to fill up. Also features float blade feature and 2 speed travel to get you across site quicker.


Specifications -
Weight - 2705KG
Width - 1550MM
Overall height - 2438MM
Overall length in travel position - 4325MM
Boom swing left - 70° 
Boom swing right - 55° 
Max dig height - 2685mm
Max dump height - 3043MM
Max dig depth - 2547MM
CLICK HERE FOR FULL SPECIFICATION SHEET

* PLEASE NOTE ISSUE WITH AUTO IDLE. THE MACHINE WONT AUTO IDLE. BUT EVERYTHING ELSE OPERATES CORRECTLY. 2 X ERROR CODES SHOWING M3223 M2522. *