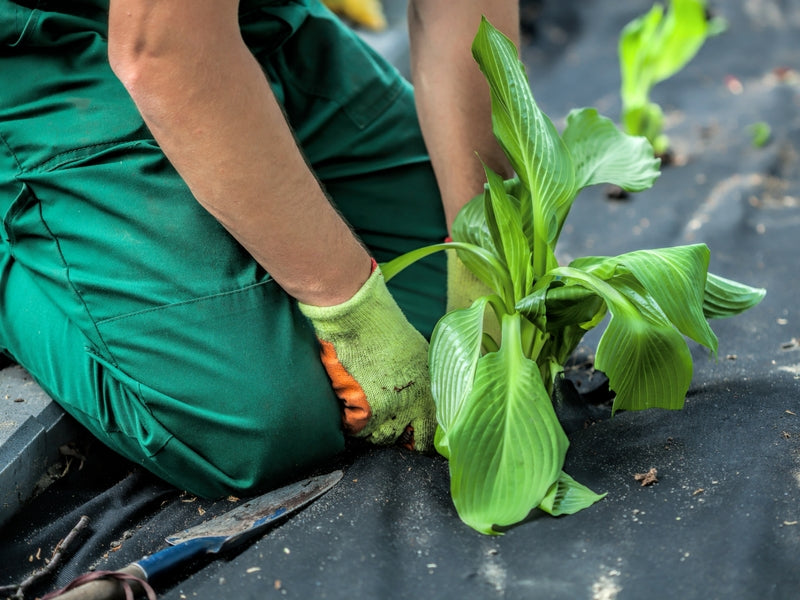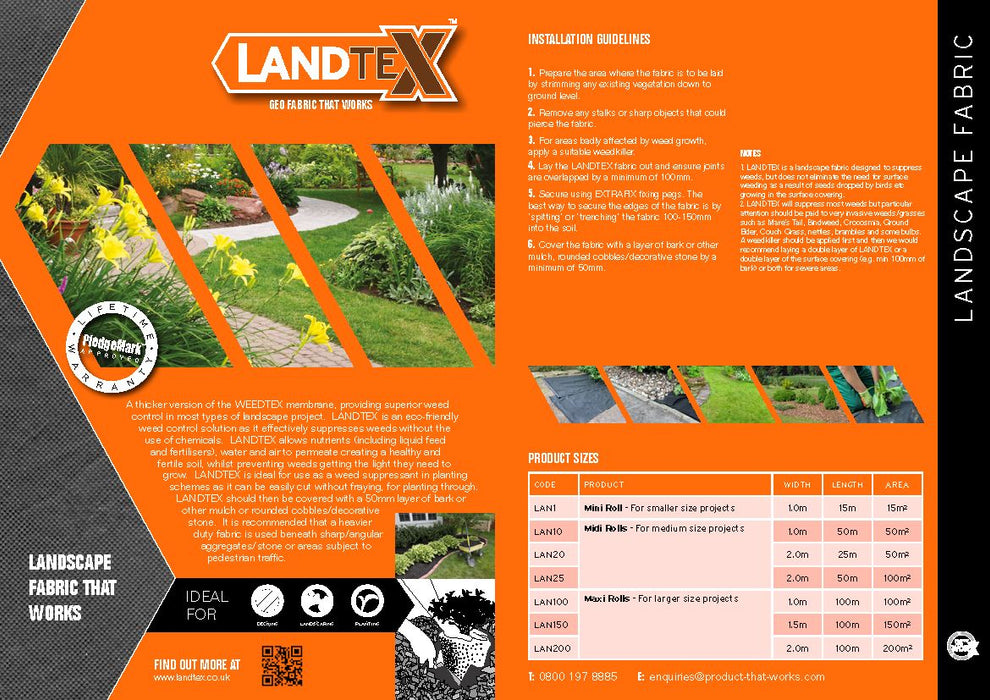 Landtex Landscape Fabric / Weed Membrane
Now available for fast free local delivery or collection Landtex landscape fabric from Growtivation. Landtex is a thicker alternative to Weedtex weed control fabric. 

Landtex is an eco-friendly weed control solution as it suppresses weeds effectively. Which in turn eliminates the need to use chemicals. Landtex allows nutrients (including liquid feed and fertilisers), water and air to permeate creating a healthy and fertile soil, whilst preventing weeds getting the light they need to grow.

INSTALLATION GUIDELINES
1- Prepare the area where the fabric is to be laid.
2- Remove any stalks or sharp objects that could pierce the fabric.
3- For areas badly affected by weed growth, apply a suitable weedkiller.
4- Lay the Landtex fabric out and ensure joints are overlapped by a minimum of 100mm.
5- Secure using Extrafix fixing pegs or similar fixings.
6- Cover the fabric with a layer of bark or mulch, rounded cobbles or aggregate by a minimum of 50mm.

Ideal for : Decking, Landscaping, Planting and Flower Borders.
Price shown is excluding VAT
Cant see the roll size you require? No problem just get in touch and we can order in for you.