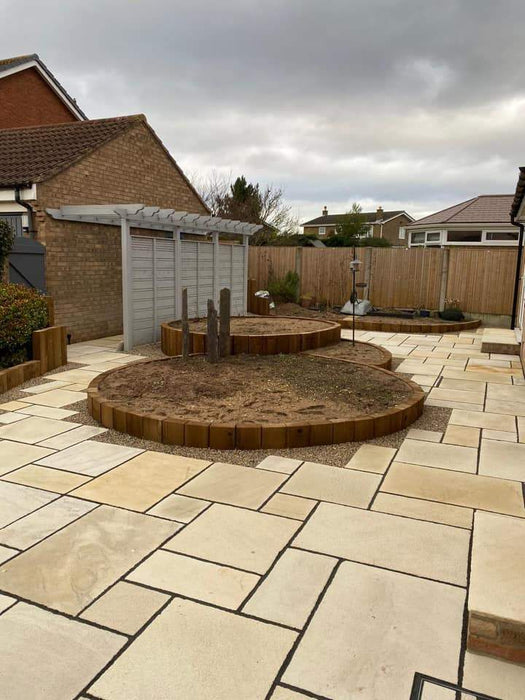 Mint Fossil - Natural Sandstone Paving
Pure Clean Rental Solutions now offer our new range of sandstone paving. Mint Fossil is shot blasted sandstone paving. This grade of sandstone is shot blasted due to it being the most riven sandstone we offer and is done so for safety. This is suited for both indoor and outdoor areas from patios to driveways and paths. Each slab is hand-cut to size and calibrated to a depth of 22mm. 

Mint Fossil is a colour which has an attractive variation in shades, from pale creams to bold honey tones. Mint fossil as the name suggests also has occasional fossil-like patterns running through. It is certain that this paving will bring a new lease of life to any area. 
We have a range of options for you to choose from. Available to purchase in a 4 size project pack which consists of 900x600 600x600 600x290 & 290x290 slabs. We also offer this in single sizes which are 900x600. 

To avoid disappointment please call us on : 0161 430 5390 or use the live chat to check the current stock levels on this product.