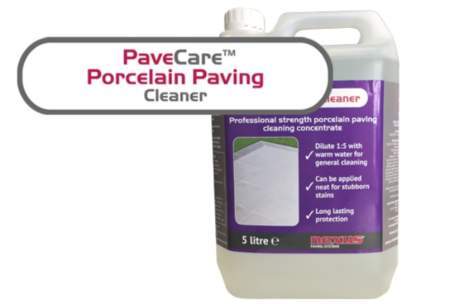 Nexus Porcelain Paving Cleaner 5ltr
Nexus Porcelain Paving Cleaner 5L is available off the shelf or for delivery from Pure Clean Rental Solutions.
Professional strength porcelain paving cleaning concentrate.
PaveCareTM Porcelain Paving Cleaner is a cleaning concentrate specially developed for cleaning porcelain paving.  The chemical formulation is suitable for removing oil, grease, rubber marks, mould, mildew, algae and general dirt.
Suitable for internal and external use on porcelain tiles and paving.
Its invisible repelling barrier provides long lasting protection.
High strength cleaning concentrate
Dilute 1:5 with water
Can be applied neat for stubborn stains
Long lasting protection
Suitable for interior or exterior use