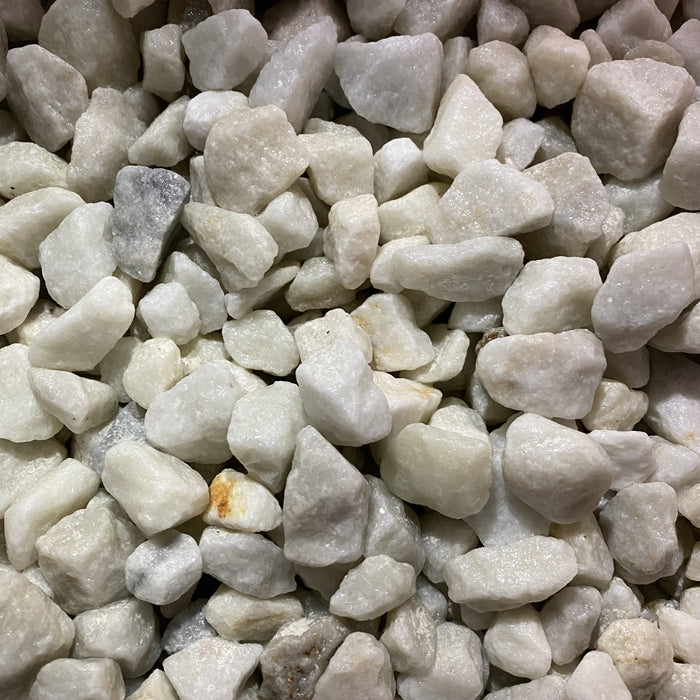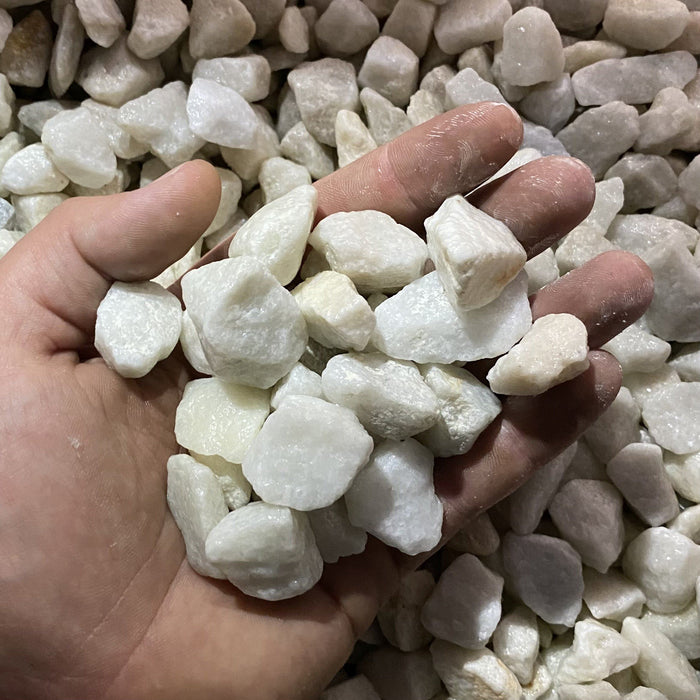 A customer favorite this white angular gravel glistens when wet and sparkles in the sunshine. This popular hardwearing product is ideal for drives, borders, paths, rockeries and water features.
This gravel can be used for a variety of jobs, including borders, driveways and paths.
This product is sized from 20mm down and is available in bulk bags
Available in bulk bags or Handy bags. Our standard bulk bags are filled to at least 800KG and Handy bags are filled to at least 20KG .
Any Questions? Why not use the live chat below.